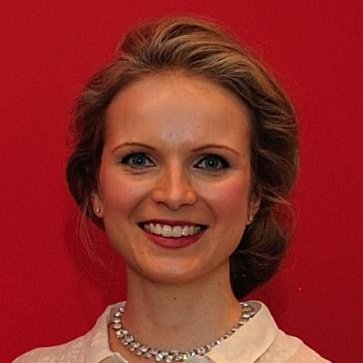 Whenever we research things about our dogs, we always look for a reputable and dependable source. It is good to have a lot of sources to be able to compare and contrast the different ideas given to you. The most common advice that dog owners seek is about keeping a dog healthy.
Dogs do not live as long as humans and they tend to age and mature faster. That is why dog owners do all the things they can to extend the life of their dog and to make their life as comfortable as possible. This can only be done when their health is well taken care off.
The best expert advice we can get are from our veterinarians because everything they do is scientifically based and proven.
Below is some advice some other well known dog experts in the field:
Elizabeth Martinez
Elizabeth Martinez is an advocate of assisting animals to have a better way of life. She gives lectures and has blogs online regarding the proper medical treatment of different animals. She is a member of different non-profit organizations committed to helping and training animals.
Elizabeth Martinez writes about how a dog's health has a lot to do with their way of life. This means that as dog owners, we should give our dogs a good lifestyle in general, and that all helps with keeping the dog healthy.
The Humane Society
The Humane Society is a non-profit, non-government organization committed to providing animal protection all over the nation and the world. They provide hands-on care and training to dogs and other animals that need it. They are encouraging people to provide a humane society both for the owners and their pets. They are advocating against animal cruelty, especially puppy mills.
According to the Humane Society, dogs should be treated like family members and receive the same treatment that other family members receive. They encourage adopting dogs and other pets from rescue homes or animal shelters and avoid buying from pet stores who usually get their animals from mills.
NYC Dreamdogs
NYC Dreamdogs is an in-home dog training specialist group that is based in New York. They offer wide ranges of training, such as basic and advance obedience lessons, both to their owners and their dogs. The training will help modify unwanted behavior in dogs and help them to better adapt to the human world. They train each dog at their home to maintain the comfort and sense of security for the dogs and they treat and teach dog in an individualized manner, accepting the differences in personalities of dogs.
They encourage people to have their dogs trained because not only does this help the dog better adapt to the human world, it promotes mutual respect and a good relationship between the dog and the owner. A good relationship between the two results to a good and healthy dog.
Sophia Yin
Sophia Yin is a veterinarian, an animal behaviorist and trainer, and author and lecturer. She approached animal training both in a classical and an operant manner. According to Yin, people have to deeply understand their pets to be able to train them successfully. She combined two approaches in training which are: positive reinforcement, which is rewarding the positive behavior of animals, and negative reinforcement, which is removing rewards because of unwanted behavior.
Karen Pryor
Karen is a dog lover and a CEO of dog training companies, Karen Pryor is an advocate of the force-free training method of animals. She also believes that every animal has undiscovered intelligence, personality and creativity within that may come out with proper training. According to her, dogs must be treated with respect as they are being trained, and this brings forth better results.
These experts are not only famous because of the in depth knowledge they have regarding dogs, but because of the years of experience and practice they had in dog handling. Some of their advice is very simple but the most basic things are most frequently forgotten. Keeping your dog healthy is a holistic endeavor and must be incorporated in every aspect of your dog's life.
For help with your pet in the home, contact Vet Pronto at www.vetpronto.com.